itihaasa Research and Digital and Prof. Venkat Ramaswamy, University of Michigan, Ross School of Business are collaborating on new research around Digital India Innovation and the eXperience-verse revolution.
We believe that a new wave of value creation is emerging in the world, that goes beyond the technology-intensive eras of Industrial Revolution into an era that we call the "eXperience-verse (X-verse) Revolution". A new lens is required to visualize experience-centric ecosystem innovation and multi-stakeholder value creation opportunities (and challenges) in the X-verse.
Read our research reports in this series.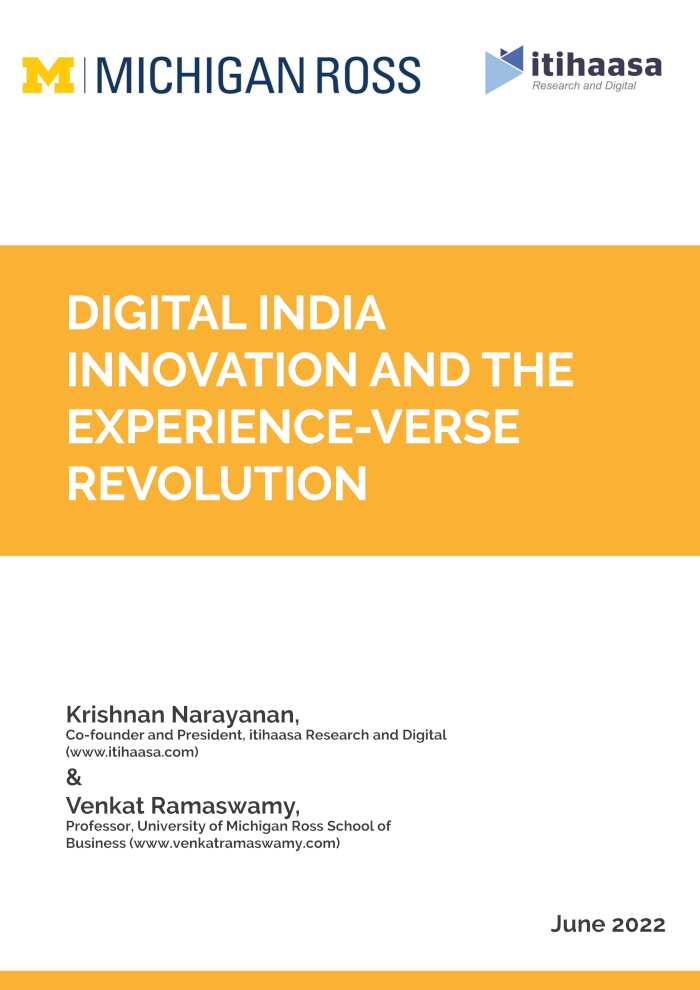 We present an experience-centric framework for enterprise value-creation in the post-pandemic world of tech-intensity
We apply the PIE X lens to various digitalized learning and skill development experiences — Microsoft, Coursera, NPTEL, DIKSHA, Infosys and ShikshaLokam.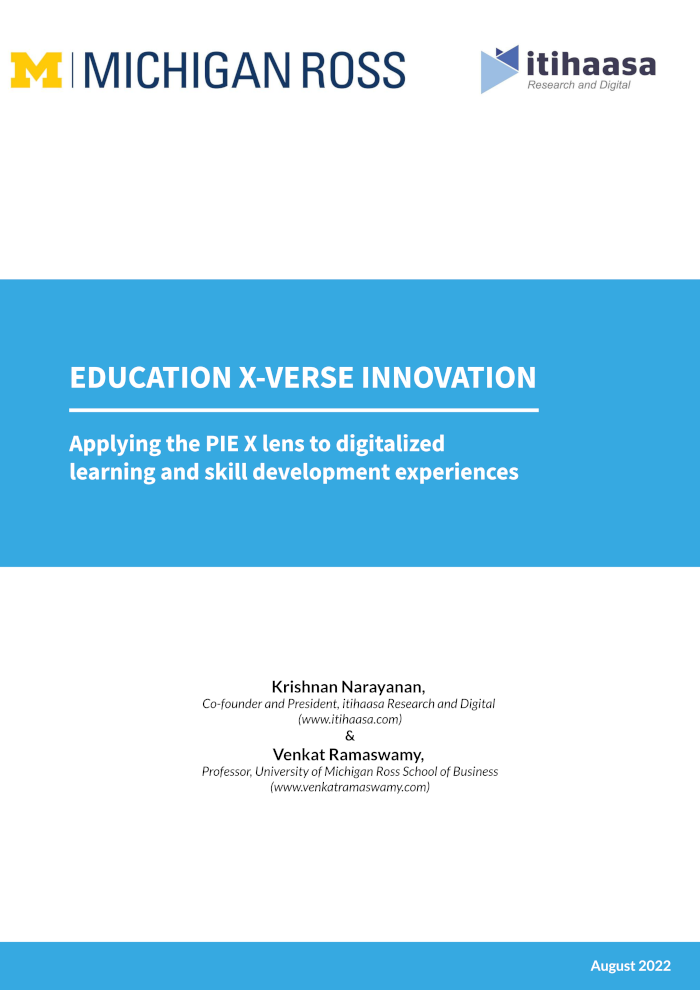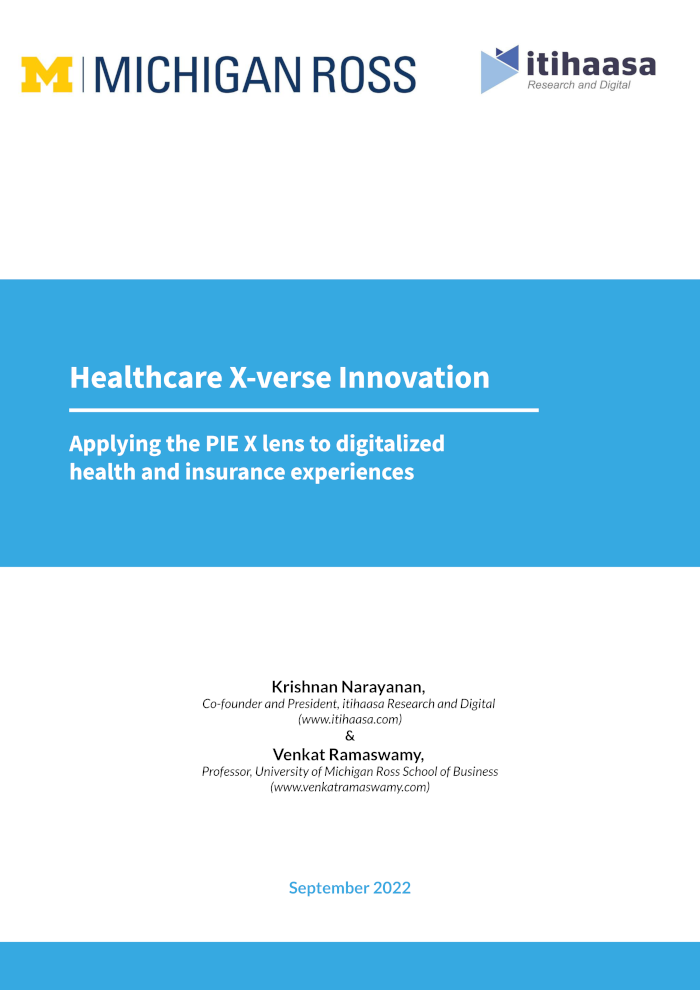 We apply the PIE X lens to various digitalized health and insurance experiences — Ayushman Bharat Digital Mission, Apollo Hospitals, Oracle Cloud for Healthcare, Apple and others.